Rich
infrastructure
The Chistye Prudy House stands out among other similar projects thanks to its rich infrastructure.
The residents will never have to choose between privacy and comfort.
Spacious
green yard
Not every club house comes with a courtyard, let alone a beautifully landscaped one like this. It is not visible from the street and is divided into several areas:
A grand solemn one with water fountains in front of the lobby entrance
Green private areas for relaxation furnished with benches, cozy outdoor furniture, swings, and a patio
An outdoor workout area with special equipment
The plants are selected to keep it beautiful throughout the year.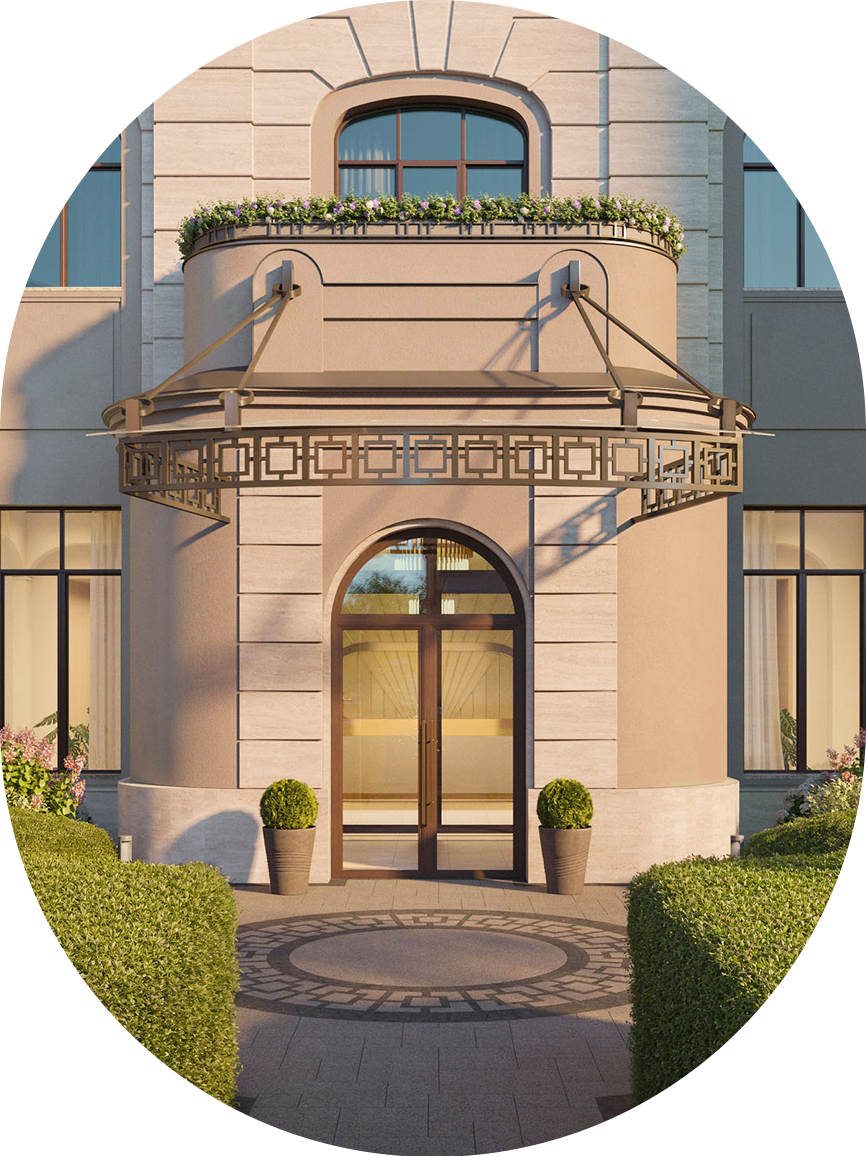 Community lounge
FRIEND'S LAB
FRIEND'S LAB is the standard of community lounges developed by Sminex.

The mission of FRIEND'S LAB is to provide residents with a new environment outside of their apartments and work on the building premises where they can socialize with their neighbors and have a great time. Here, we have created a cozy and beautiful space for you to work or relax in privacy, drink some coffee while your kids play at KID'S LAB, or expand your social circle by meeting and mingling with your neighbors and celebrating holidays together.
FRIEND'S LAB is more than just the community lounge that lies at its heart, for it also includes two other community areas: FIT LAB and KID'S LAB. Planning a yoga class? A children's party or sports day? Welcome to FRIEND'S LAB!
FRIEND'S LAB layout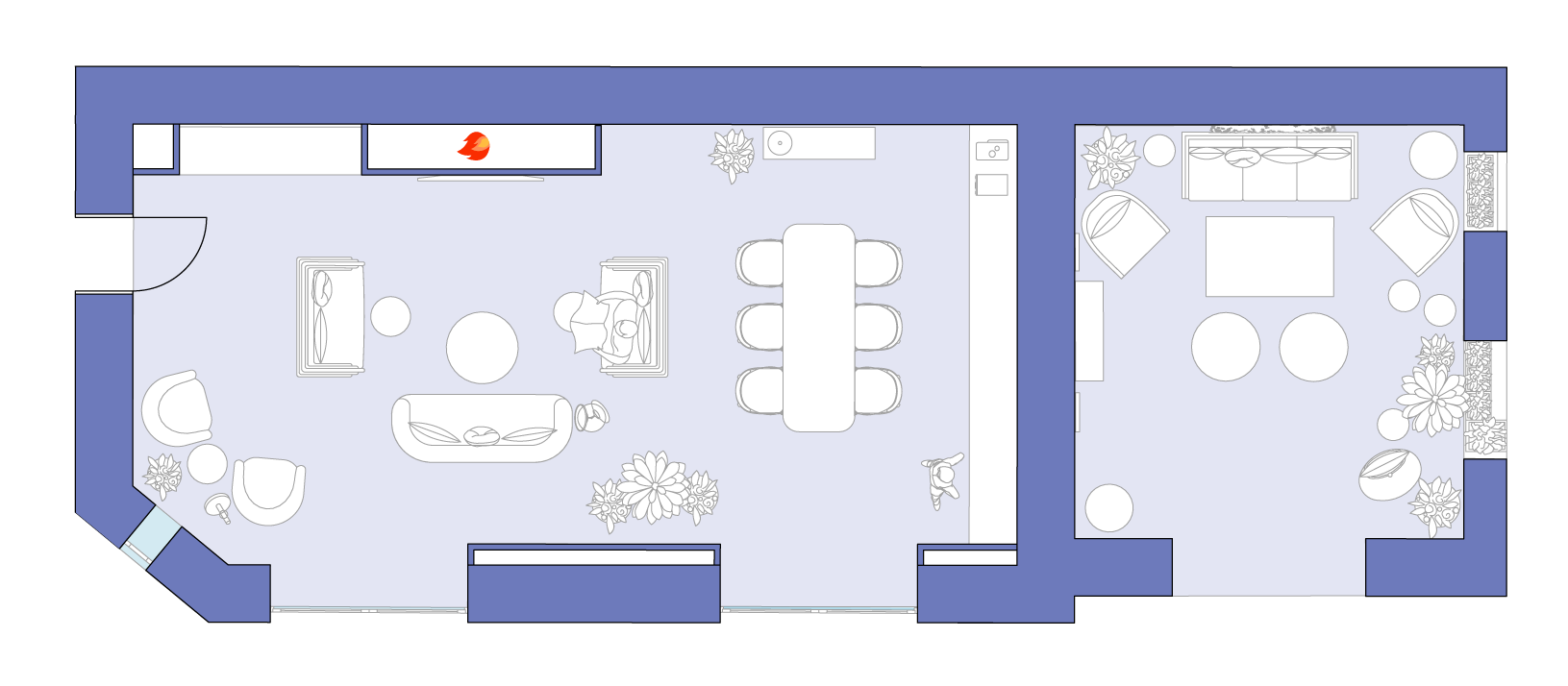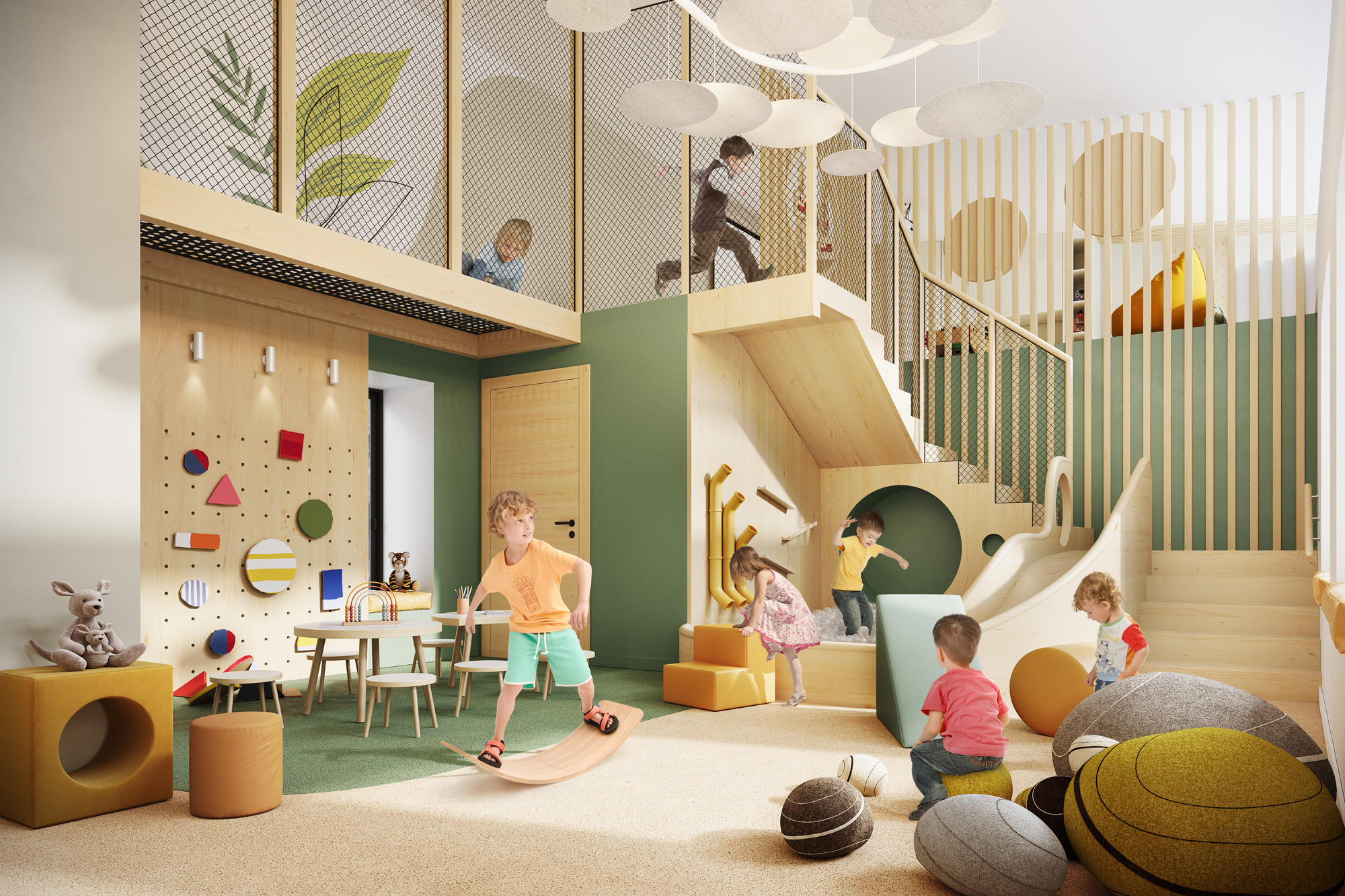 For children
Children can enjoy a unique environment created in line with our KID'S LAB standard. It includes an activity room and an outdoor playground.
Learn more about KID'S LAB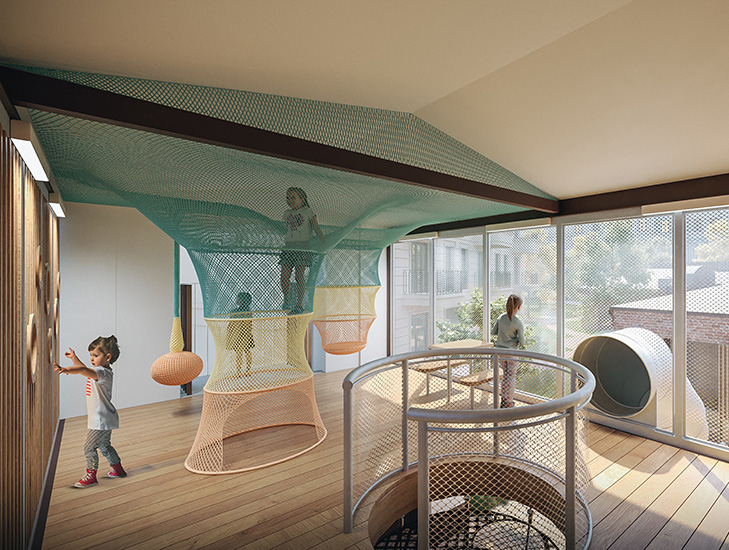 1
2
3

Children's playground
Activity room
Stroller and bicycle storage room
For a healthy lifestyle
We have created a FIT LAB gym and workout area for you to keep a healthy lifestyle.
The equipment is chosen to help you work on all muscle groups. There are areas for strength training, cardio training, free weights, stretching, and yoga. You can also invite your personal trainer. The gym is open for free only to the residents. There is an outdoor workout area with special equipment for exercising.
Learn more about FIT LAB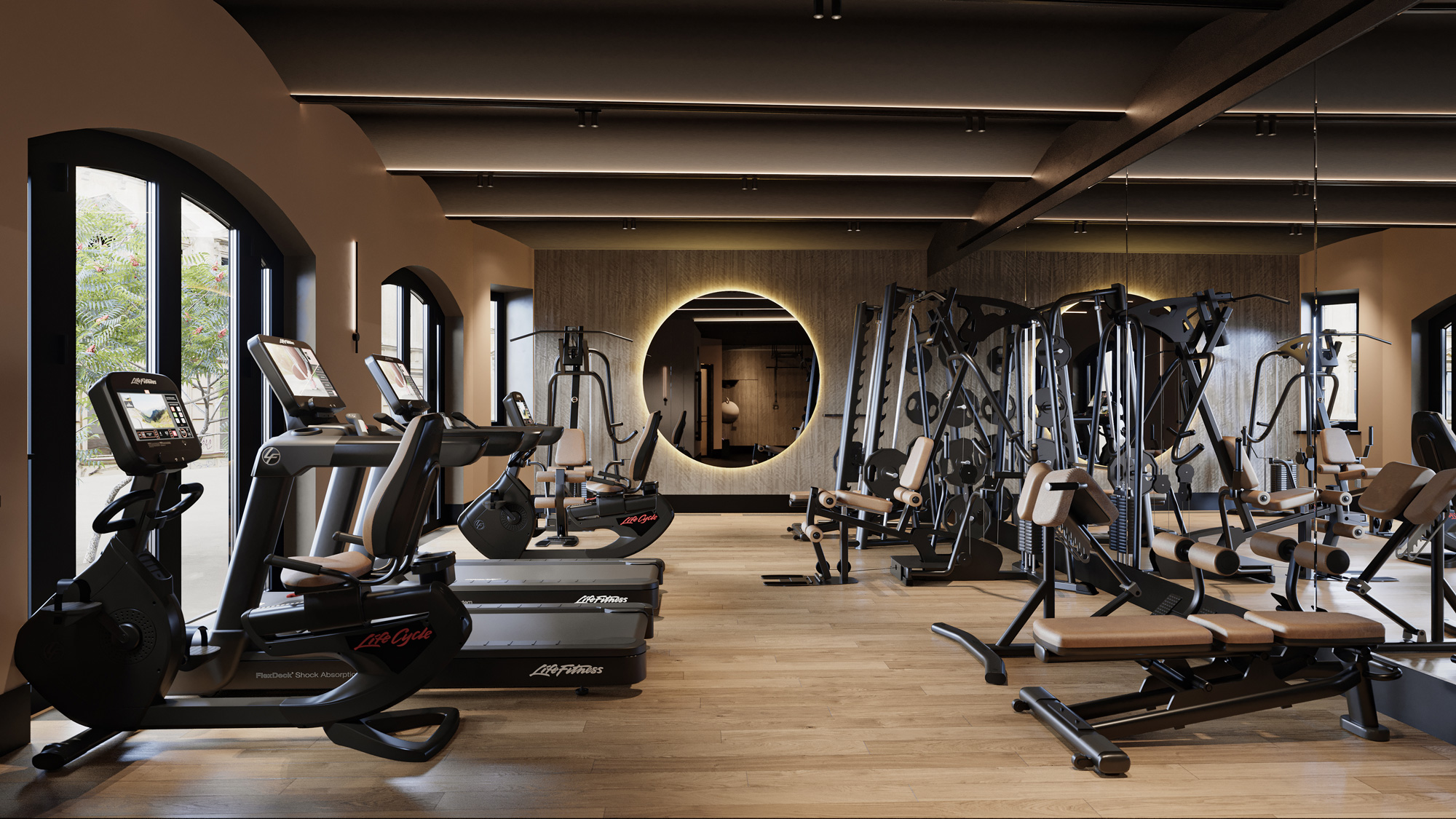 1
2
3
4
5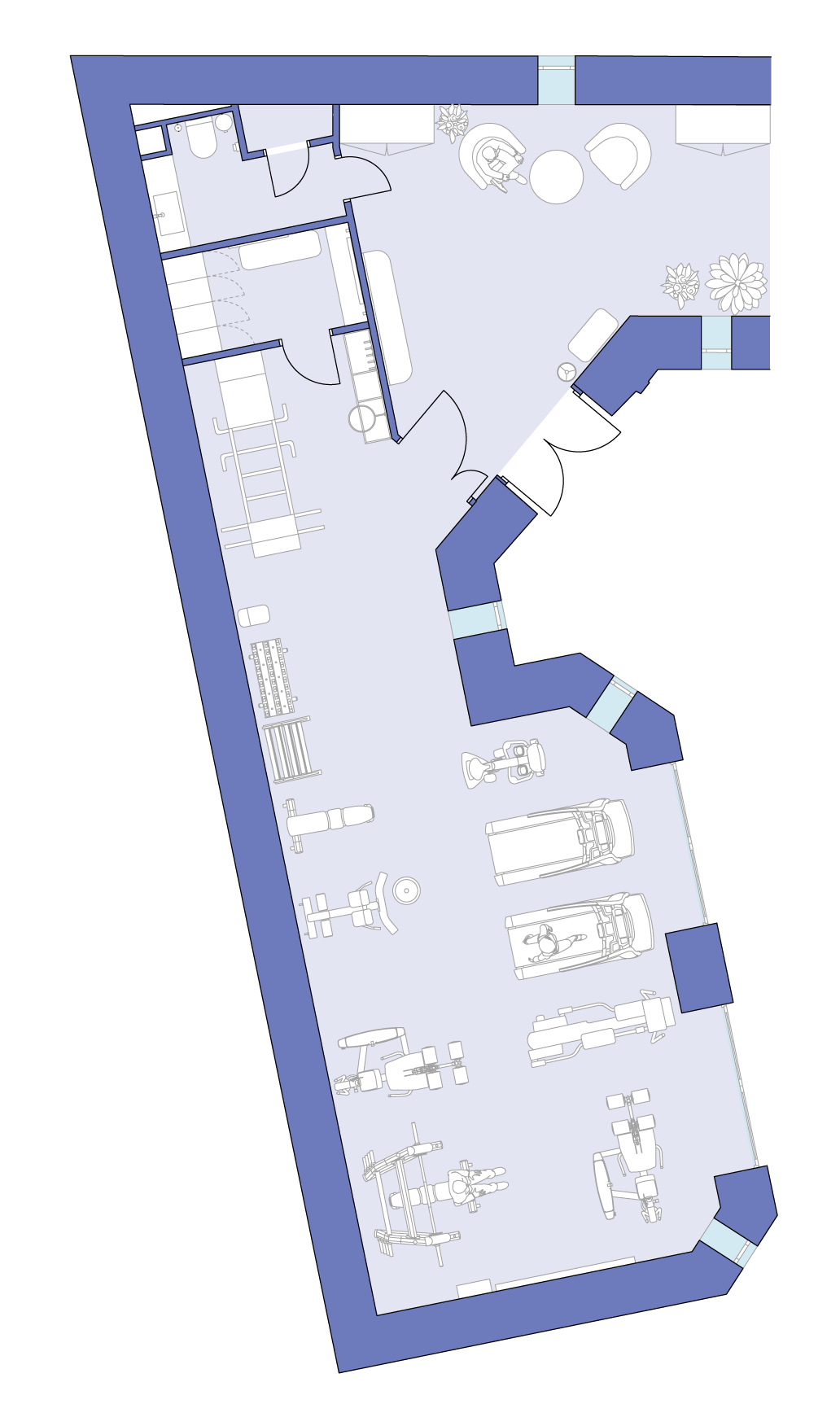 Lobby
Cardio machines
Strength training
Stretching, yoga and TRX
Locker room
Children's playground

Courtyard garden

Courtyard garden

FIT LAB
Learn more
about the project's benefits
FIT LAB
FIT LAB is Sminex' standard for a healthy lifestyle. It was developed by experts who created the best fitness clubs of Moscow.
Only for residents and free (included in the maintenance fees)
Train in comfort: no need to drive anywhere
The size of the gym and the number of machines planned depending on the number of residents
Sports equipment from the world's best brands
Equipment for all muscle groups and training styles
KID'S LAB
The Sminex standard for environments for children is developed for the holistic development of young residents taking into account the latest practices in psychology and pedagogics.
Abstract and transformative: the environment stays engaging without restricting kids to certain play scenarios but encouraging them to be creative.
Age-appropriate equipment will keep toddlers (0–3 years old), preschoolers (3–7 years old), and schoolchildren (7–11 years old) equally engaged.
Various areas for both active play and quiet activities alone or with peers allow each kid to find something to do depending on their personality and mood.
Invitation to socialize: we use whirly tubes, portholes, sand, and other special elements to encourage children to cooperate and make friends.
The richest possible environment for children's development includes play elements of all types to foster different skills and abilities from fine motor skills to spatial awareness.
Various natural materials develop kinesthetic senses and creativity as well as improve mental abilities and attention focus.
Allowable risk is a much-needed element of play that lets kids enjoy spirit of adventure.
We care about parents' comfort and provide CCTV cameras in children's areas, convenient places to sit down and relax, bathrooms, Wi-Fi, and more. Even the playground equipment may interest you.